SMALL PRODUCTS. BIG IMPACT.
At Desert Dweller Co., we are dedicated to protecting the earth's vital natural resources by providing ongoing education and off-the-grid water systems for communities in need.
With the mission of supporting water conservation initiatives in Arizona and beyond, we are proud to donate 10% of each sale to the installation of SOURCE™ hydropanels in water-stressed communities throughout the Southwest.
Join us in making a difference!
SHOP NOW
"Small acts, when multiplied by millions of people, can quietly transform the world."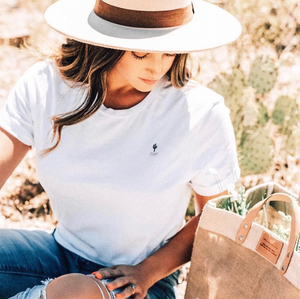 Desert Dweller Icon Tee | White
Sale price Price $22.00 Regular price $22.00 Unit price / per